Projects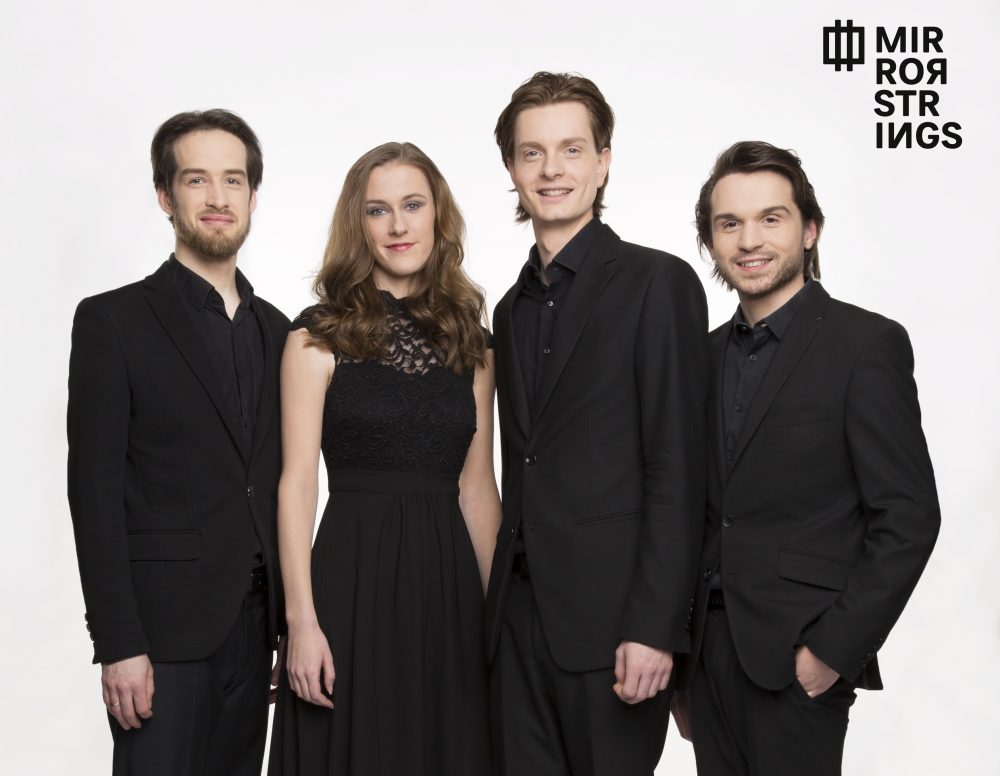 MIRROR STRINGS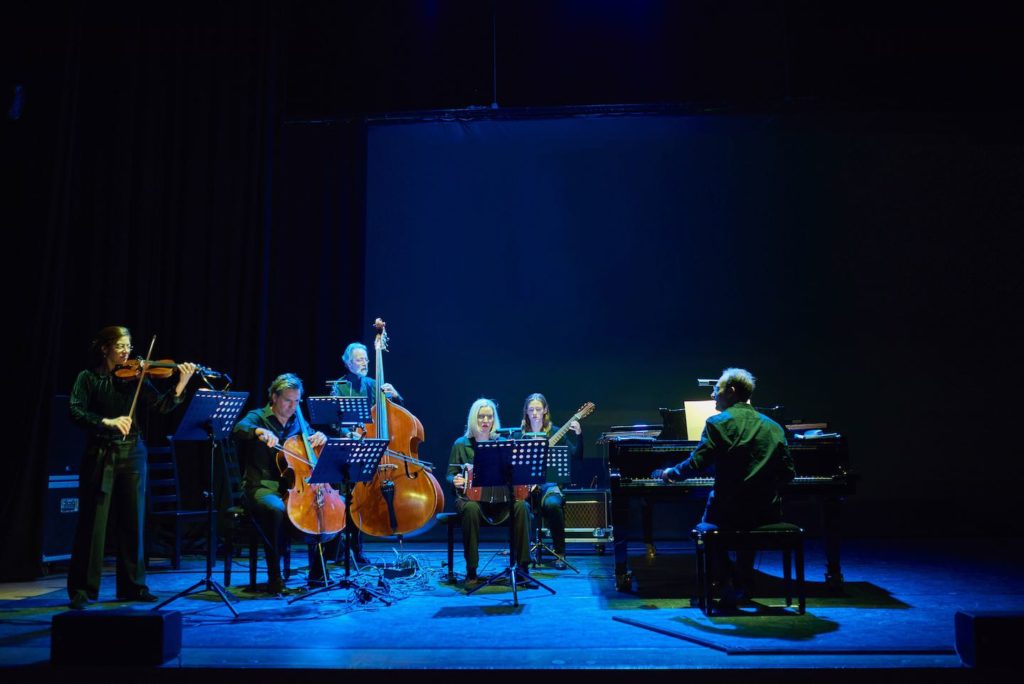 Ensemble OPERASSION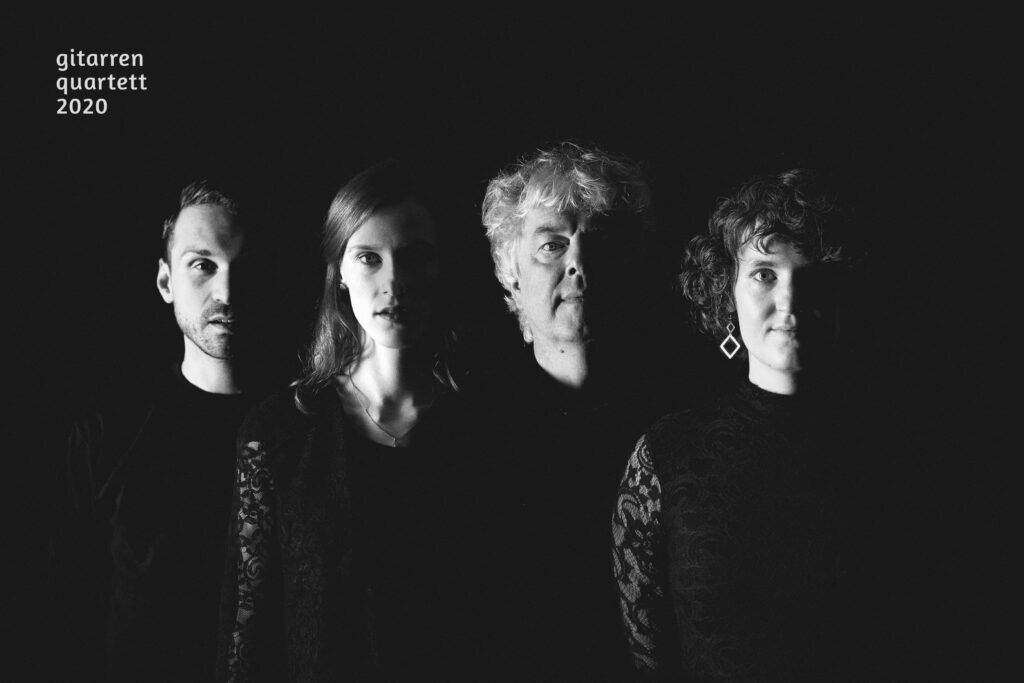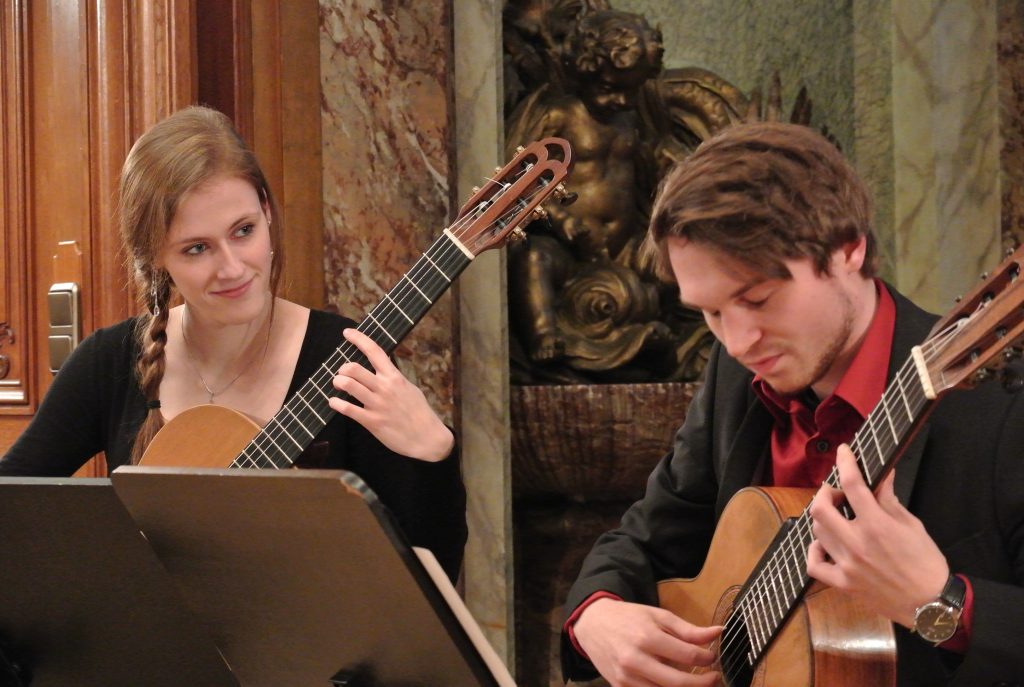 Guitar Duo Reichelt & Nissen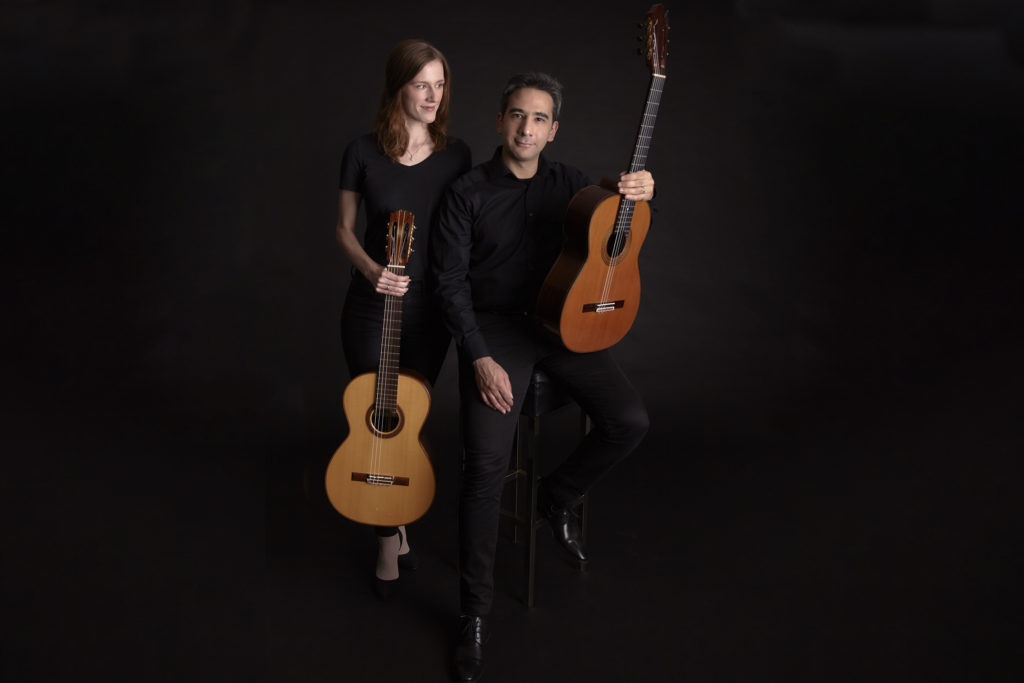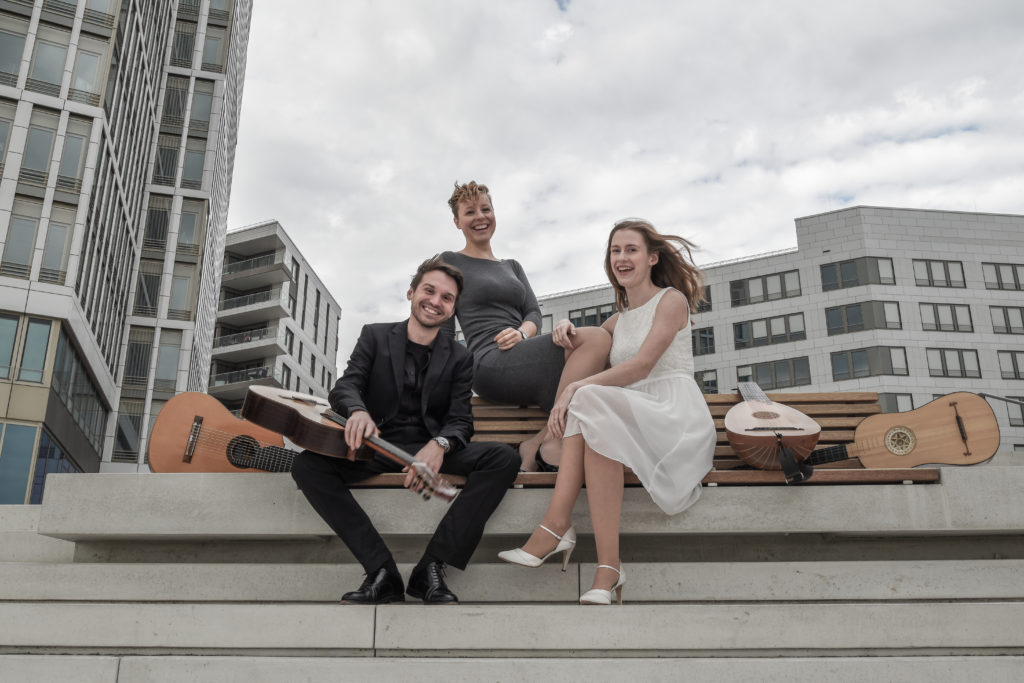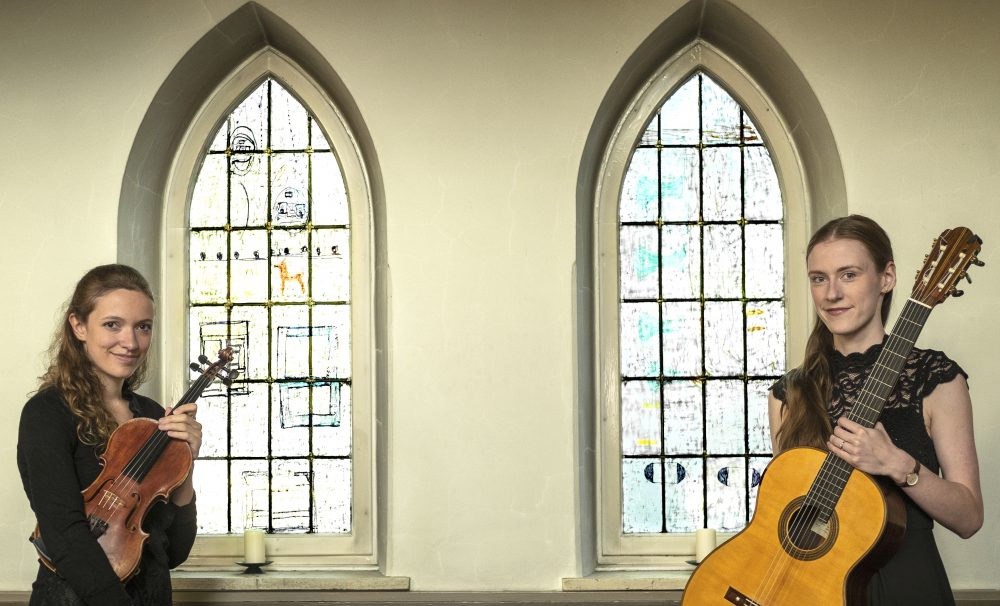 Duo Decacordio
When Ilona Huber-Glas from Zurich and Luisa Marie Darvish Ghane from Leipzig moved to Hamburg, they came with different instruments but with one shared feeling: Their common love for chamber music which connects them since 2012, sends them off on an expedition. The adventure starts with Paganini, continues with Piazzolla and ultimately leads to contemporary music.
The violinist and guitarist connect their subtle playing with enthusiasm and conviction. The ten strings of the two musicians regularily thrill their audiences in Germany and Switzerland. At the 2016 international chamber music competiton Guitar plus 1 in Schweinfurt, the duo was also enthusiastically received and awarded third prize.
Harmonising the sound of the violin and guitar is most important to them. The duo does not only achieve this by playing original works for this combination, but also with arrangements from the baroque to the modern. They especially enjoy playing the first Mystery Sonata by Biber, a piece which due to its virtuosity, demands from its players the utmost teamwork.